Closure of the reception counter - All services maintained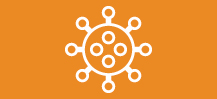 In compliance with the directives issued by the government, the reception counter of the housing department (Service de l'habitation) is temporarily closed to the public. However, all applications under our various subsidy programs will be processed as usual.
For general questions or comments, please contact us at 514 588-7098 or at info.habiter@montreal.ca.
For subsidy programs, we encourage you to scan your documents and send them to us by e-mail.
Home Purchase Assistance
acquisition.habiter@ville.montreal.qc.ca
Home Adaptation
adaptation.montreal@montreal.ca
Renovation programs
- Affordable housing reno
- RénoPlex
reno.habiter@montreal.ca