Crime prevention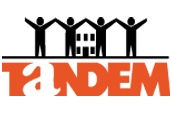 Montréal has a municipal crime prevention program called Tandem Montréal. In Côte-des-Neiges and Notre-Dame-de-Grâce, the program is run by a partner organization, Prévention Notre-Dame-de-Grâce.
If you don't feel safe, for any reason, or you want to make your surroundings more secure, contact one of the two crime prevention offices in the borough. They'll be happy to suggest some ideas, free of charge. You'll find:
Personalized service, with individual consultations, home security assessments, etc.
Group services, e.g. information sessions for community groups, schools and building residents on such subjects as child safety, security in buildings and on city streets, and fraud prevention.
CÔTE-DES-NEIGES
6767, chemin de la Côte-des-Neiges, suite 598
Phone: 514 736-2732
info@preventionndg.org
NOTRE-DAME-DE-GRÂCE
5319, avenue Notre-Dame-de-Grâce
Phone: 514 489-6567
info@preventionndg.org