Hall rental
Pierrefonds Cultural Centre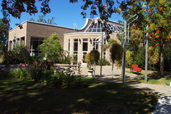 13850, boul. Gouin Ouest
Pierrefonds (Québec) H8Z 1X7
Hall rental for wedding receptions, anniversaries, conferences, meetings and exhibitions – Reception facilities for 20 to 240 guests.
Visiting hours
Weekdays: 5 p.m. to 7 p.m.
Weekend: 10 a.m. to noon.
East Community Centre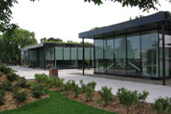 9665, boul. Gouin Ouest
Pierrefonds (Québec) H8Y 1R4
The Centre has a reception hall with a capacity of 150, several rooms for conferences and meetings, a fully-equipped kitchen and is wheelchair accessible.
Visiting hours
Weekdays: 9 a.m. to 7 p.m.
Saturdays: By appointment only
Marcel Morin Community Centre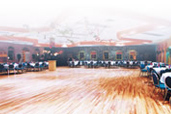 14068, boul. Gouin Ouest
Pierrefonds (Québec) H8Z 1Y1
The Centre is ideal for all kinds of receptions. An attractive hall with a capacity of 250, wheelchair accessible building, fully-equipped kitchen, huge parking lot... Everything you need for your special event, anniversary, wedding, birthday party or dance.
Visiting hours
By appointment only
Rates* (Fridays or Saturdays, from 3 p.m. to 1 a.m.)
Locations
Capacity
Rate
Resident
Rate
Non-resident
Pierrefonds Cultural Centre
Large hall
240
$1,139
$1,257
East Community Centre
Large Hall
150
$925
$1,018
Marcel Morin Community Centre
Large Hall
250
$925
$1,018
* The following tax must be added: SOCAN (The Society of Composers, Authors and Music Publishers of Canada). Rental fees may vary according to specific needs and are subject to change without notice.
Weekdays and hourly rates will be given upon request.
The following items are supplied: chairs, round tables for the guests, rectangular and square tables for the services. We also supply the kitchen for the caterers and a counter for the bar if not incorporated in the hall.
We do not supply: linens, dishware and kitchen utensils, lighting and sound systems, etc.
You will have to get the liquor permit from the Régie des alcools, des courses et des jeux.
The hall will be available as of 10 a.m. for decorating, the contract will be from 3 p.m. to 1 a.m. The premises must be freed no later than 2 a.m., otherwise additional fees will be charged. At the end of the reception, the hall must be cleared from all objects belonging to the tenant.
Contract
Rental to the public starts only 365 days prior to the required date. No reservation will be accepted less than one month before the date of the event.
Rentals are on a first come, first served basis. All requests for information or rentals as well as scheduling of appointments must be made by e-mail. Please do not phone and/or show up without an appointment.
Reservation is confirmed only upon receipt of a deposit equivalent to 50% of the cost of rental and the signature of the contract. Generally, contracts are signed at the Pierrefonds Cultural Centre, by appointment made by e-mail only. Upon request, contracts as well as proof of payment by credit card can be sent by e-mail. Documents must be signed and returned by e-mail.
Information and rental
E-mail: gaetaneallaire@ville.montreal.qc.ca