Green waste and dead leaves
The green waste and dead leaves collection will only apply to residential housings of 9 units and more.
Green waste and dead leaves will be included in the organic waste collection. This change applies to housing of 8 units and less, schools, businesses and public institutions.
Visit the Organic Waste Collection page to find your schedule.
The borough is divided in 4 zones with 4 waste collection schedules.
Find your zone and schedule:
Containers must be placed on the street edge, between 7 p.m and 7 a.m.
Accepted waste
Garden and landscape waste, dead leaves.
Conifer branches: small branches of conifers (cedar, fir, pine, spruce, etc.) no more than 1 metre long and 5 centimetres in diameter, tied in bundles.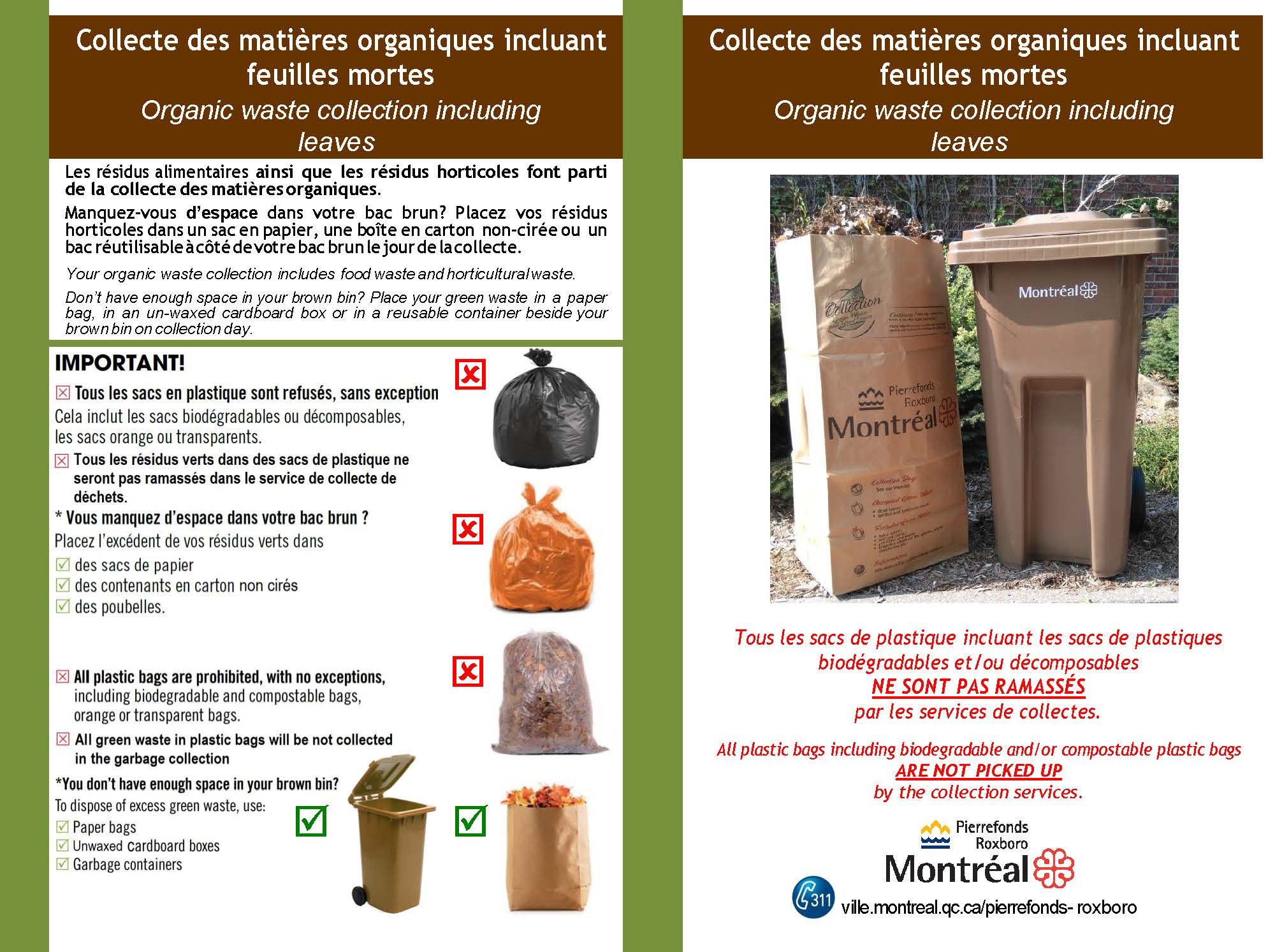 Refused waste
Food waste, soil and stone, pet litter, conifer branches longer than 1 metre or larger than 5 cm in diameter, branches of deciduous trees (maple oak, poplar, etc.)
To dispose of branches, visit the branch collection page.
To dispose of your Christmas tree, visit the natural Christmas trees collection page.
Containers
Only paper bags, unwaxed cardboard boxes or any other reusable rigid container are accepted.
Plastic bags, including biodegradable and decomposable plastics, are not accepted and will not be picked-up.