Public Square
375th Anniversary Legacy: Place Rodolphe-Rousseau
Saint-Laurent has a new public square just steps away from Côte-Vertu métro station : map.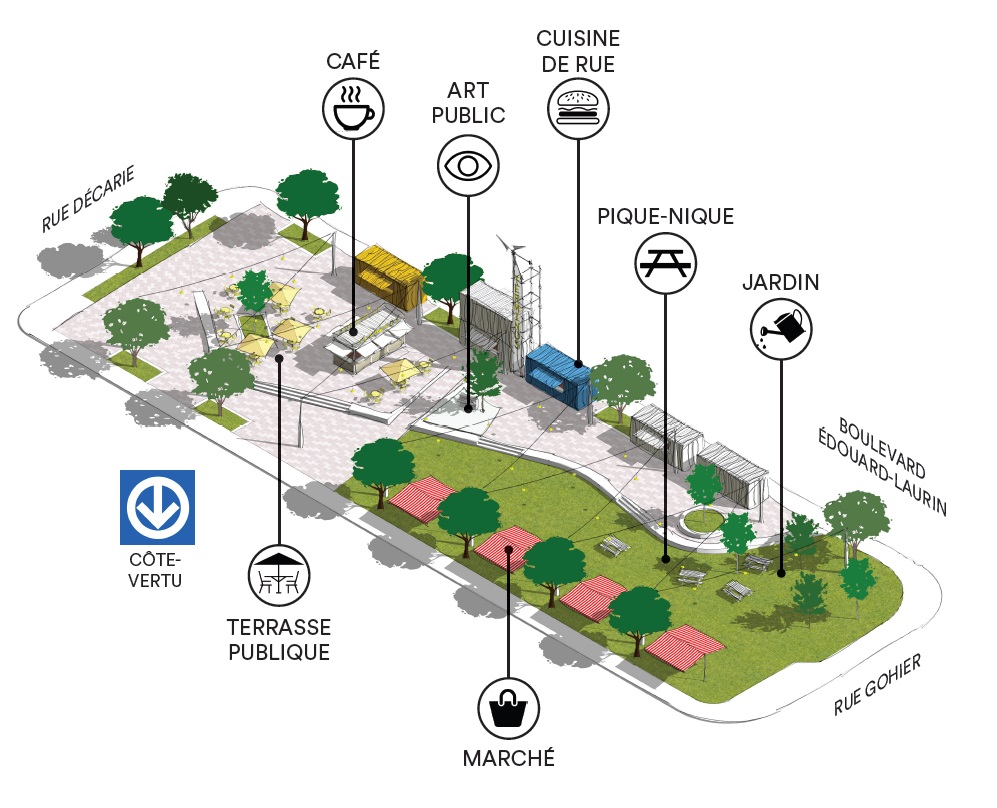 A community approach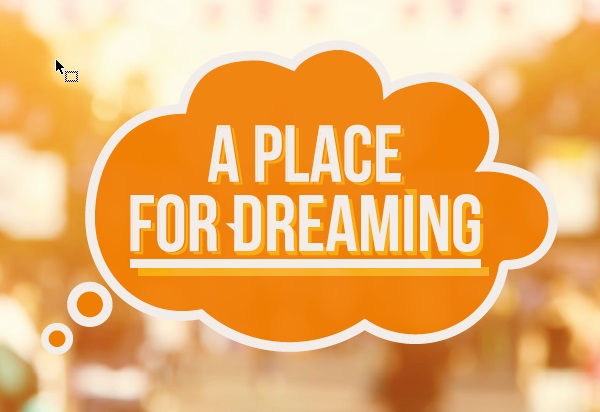 In order for the square to be occupied and used, it must be in keeping with what the Saint-Laurent community wants. The Borough therefore adopted an innovative, creative approach to sound out the expectations and desires of residents, merchants, public transit users and local partners.
Approach
November 2015
The first step in the participatory process was held on one complete day last year, on November 13, at the very site of the project. It was a public event, open to everyone.
Over 250 people took part in the day's activities, including residents living nearby, students at Vanier College, public transit users, people working in the area, merchants and members of organizations in Saint-Laurent.
Among the activities offered, residents had the opportunity to draw the public square of their dreams on a plan of the site.
All in all, 28 plans were produced in this way.
All plans were collected and examined by the design team. Among the predominant ideas suggested were: a public market, a meeting place, a place for activities, a cool area, lighting, etc.
Summer 2016
The follow-up to this process took place in June 2016. Saint-Laurent would like to prompt organizations to adopt the square for their own uses. To do so, it has called upon the non-profit organization Pépinière & co to approach commercial establishments and organizations in the Borough in order to encourage them to develop a project that can be carried out on the public square.
Saint-Laurent organizations held an event on the public square June 15-18, with a sidewalk café, information booths, food samples and more.
Summer 2017
The square is open and the official inauguration will be on Thursday, August 17, at noon.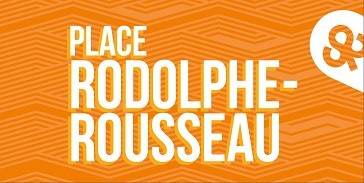 One project, three pillars
This project comes within a series of local initiatives, funded within the scope of Montréal's 375th anniversary legacy—an opportunity to provide a place for all Saint-Laurent residents to get together and enjoy activities—a real public meeting place.
In addition, this public square is one of the first initiatives paving the way for the urban promenade network that the Borough wants to set up on its territory and that will be at the heart of its cultural quarter.
And lastly, this public square may feature a public market—a project that has been considered for a number of years in Saint-Laurent.
About Mr. Rousseau
To honor Mr. Rodolphe Rousseau, a citizen who by his social involvement has marked the Laurentian and Montreal community, the Borough has decided to attribute his name to this 375th anniversary legacy.
Rodolphe Rousseau (1931-2010) is a Saint-Laurent resident who invested his efforts in the Montréal community. An officer in the Canadian armed forces, he was awarded the Decoration of Canada in 1969. On the political scene, he was a Saint-Laurent City Councillor from 1970 to 1986 and President of Saint-Laurent's Liberal riding association from 1981 to 1995. Among his community work, he was a member of the Board of Directors of the Montreal Board of Trade, the Caisse populaire Desjardins de Saint-Laurent, the Commission scolaire Sainte-Croix and the Fondation du conseil scolaire de l'île de Montréal. Moreover, Mr. Rousseau was the President of the World Trade Center in Canada and took part in locating it in Montréal, thereby helping to promote it internationally.