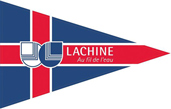 Located on the shores of St Louis Lake, just 15 minutes from downtown Montréal, Lachine is an oasis for pleasure boating, with its safe, comfortable marina.
In 2004, Lachine's marina underwent $2 million worth of renovations. The platforms were replaced with new ones made of aluminum and poly propylene, walkways were rebuilt and water and electricity service was renewed.
Upgrading these infrastructures to comply with international standards made it possible to maximize the 500 spaces already available in Québec's largest marina, and accommodate larger boats.
Services
The marina's operating season is from May 15 to October 15.
Surrounded by a picturesque shoreline park, the marina offers many services:
Arrivals (VHF 68)
Docking assistance
Play area for children
Laundry
Tennis courts
Drinking water
30 amp and 50 amp electricity
Oil refill
Gas refill
Visitors' platform
Boat launch
Phone reservations
Patios with BBQ
Picnic areas
Mobile mechanics on call
Parking
24-hour surveillance
Bike path
Nearby restaurants and patios
Contact information
1800, chemin des Iroquois
Lachine (Québec) H8S 4A6
Phone : 514 634-0646
Fax: 514 364-3127
Email: marinalachine@ville.montreal.qc.ca
Directions
By car: Exit 63 from Highway 20 or exit 2 – LaSalle
By public transportation: Bus 110, metro Angrignon
Via the Lachine Canal Bike Path

 

 

 


 

Admission and fees

If you would like to be on the waiting list for the Lachine Port or the Game Hunting and Fishing Club, download and complete one of the following forms:

For boats measuring 24 to 60 feet, with services:
For boats measuring 22 feet and under, without services:
For boats measuring 20 feet and under:

Send us your request:

Fees

Platform rental

 
Fees
Platforms 1 to 40
Boats 42 to 50 feet
$51.95/foot
Boats 51 feet and over

$54.16/foot

Platforms 41 to 372 *
Standard
$49.71/foot
End dock
$51.33/foot
Platforms 373 to 452
Boats 20 feet and under
$725.96
Boats 21 feet
$775.78
Boats 22 feet
$825.49

* Sewage pumpout fees are included.

A charge of $150 (plus taxes) will be added for a 50-amp electrical outlet or a second, 30-amp electrical outlet. Billing is calculated according to the boat's off-rate length.

In addition to the seasonal fee, members must pay an environmental fee of $15 (plus taxes) per year.

For cancellations, the following administrative fees will be retained prior to reimbursement:

Before April 30:

Platforms 1 to 372: $150 (plus taxes)
Platforms 373 to 452: $75 (plus taxes)

Between May 1 and May 31:

Platforms 1 to 372: $175 (plus taxes)
Platforms 373 à 452: $100 (plus taxes)

Between June 1 and July 31:

Pro rata of seasonal fee divided by 154 days, multiplied by the number of days since May 15, and administrative fees.

Platforms 1 to 372: $175 (plus taxes)
Platforms 373 à 452: $100 (plus taxes) 

Platform rentals to visiting pleasure boaters

|   | Tarif |
| --- | --- |
| Day | $1.58/ft |
| Month | $21.14/ft |

Photo Gallery