Cleanliness
Graffiti removal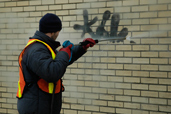 A clean and tidy environment also requires that graffiti be removed.
Through its graffiti removal policy, the borough can help you erase graffiti from your property. Call the graffiti team at 514-634.3471, ext. 360.
For more information on the Graffiti project.
Green Patrols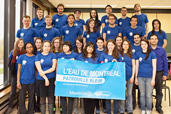 Every summer. the GRAME, in partnership with the Conseil régional de l'environnement de Montréal and the borough, heads five green patrols that circulate through the borough in order to increase environmental awareness and encourage residents to adopt environmentally sound lifestyles.
For more information (in French): www.grame.org/patrouilleverte.html