Éco-quartier
Activities offered by GRAME
The Zero Waste Camp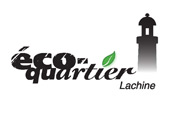 A zero waste camp is a camp that not only encourages recycling and composting but also re-use and reduction at the source. All the Lachine borough camps are participating in the zero waste program. The purpose is to adopt good environmental practices in every field of life, not only at home. A good way to reduce the amount of residual wastes in a day camp is the zero-waste lunchbox.
For more details (in French): www.grame.org/camps_zerodechets.html
Awareness activities
The GRAME provides various training sessions and activities on the environment:
3RV
Composting
Water keeping
Bringing nature into the city
Etc.
For more details: www.grame.org/conferences_formations.html
Training sessions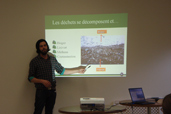 Training session on composting
Free activity – Length: 1 hour, 30 minutes
July 20, 2011, 7 p.m. at 735 Rue Notre-Dame
Registration:

Contact person: Jean-Sébastien Delorme
Training session on vermicomposting
Free activity – Length: 1 hour, 30 minutes
August, 17, 2011 - 7 p.m. - 735 rue Notre-Dame
September 21, 2011 - 7 p.m. -735 rue Notre-Dame
October, 19, 2011 - 7 p.m. - 735 rue Notre-Dame
Registration:
Contact person: Jean-Sébastien Delorme