Collections and recycling
In winter, to prevent your brown bin from freezing and becoming difficult—or even impossible—to be emptied by our crews:
Place layers of newspaper at the bottom of the bin and bag. The paper will serve as insulation and make it easier to absorb the excess moisture from the food.
If you don't use any bags, coat the inside of the bin with a bit of vegetable oil so that the waste doesn't stick to the walls of the bin, in case of freezing temperatures.
Please take care not to interfere with snow clearance operations when placing your bin by the curb for collection.

Producing less garbage, reusing and recycling more are all simple ways of reducing our impact on the environment.
In the Borough of Lachine, recycling, household waste and organic waste collections are carried out once a week, all year long. Green waste is collected from April to December.
| Collections Schedule | Sector 1 | Sector 2 |
| --- | --- | --- |
| Recycling | Monday | Thursday |
| Organic waste | Wednesday | Wednesday |
| Green waste | Wednesday (April 11 - December 5, 2018) | Wednesday (April 11 - December 5, 2018) |
| Household waste | Friday | Tuesday |
| Bulky waste and CRD debris | The first Friday of each month, at the same time as the household waste collection | The first Tuesday of each month, at the same time as the household waste collection |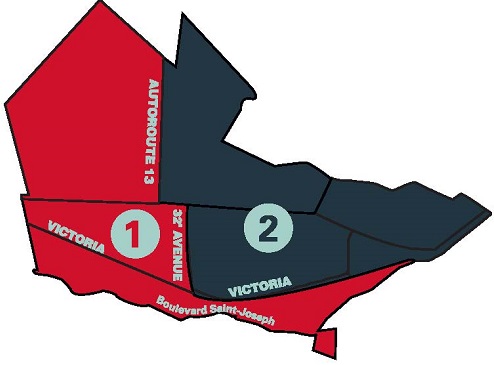 * Écocentre LaSalle and other collection points (hazardous household waste, electronic goods, etc.)