Collections and recycling
Producing less garbage, reusing and recycling more are all simple ways of reducing our impact on the environment. In the Borough of Lachine, recycling, household waste and organic waste collections are carried out once a week, all year long. Green waste is collected from April to December.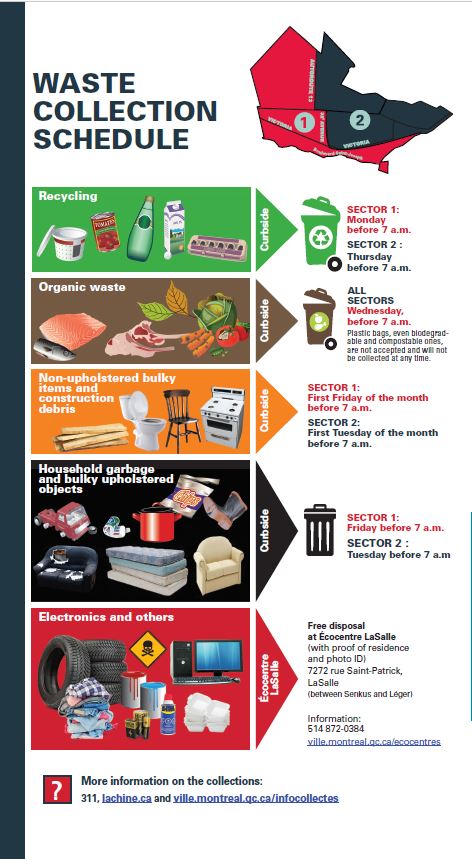 Please note: The Christmas tree collection, January 8, 15, 22 and 29 at the curb. The trees must be entirely undecorated and unpackaged.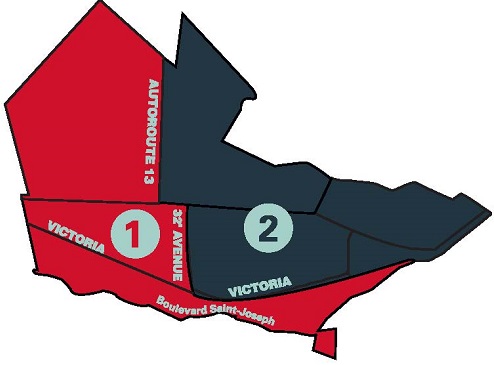 * Écocentre LaSalle and other collection points (hazardous household waste, electronic goods, etc.)