Programs, plans and campaigns
The Traffic Committee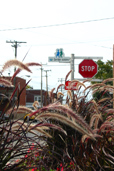 The Service de police de la ville de Montréal and borough by-law enforcement officers are responsible for ensuring compliance with the highway traffic code and road signage within Lachine.
The traffic committee, composed of representatives of the Direction de l'aménagement urbain et des services aux entreprises, the Direction des travaux publics and neighbourhood police station no. 8, is primarily concerned with ensuring that vehicle traffic within the borough circulates under the best possible conditions.
To that end, the committee meets on set dates to respond to the various requests it may receive from the administration, citizens, and public or community organizations.
The committee's power is solely advisory. It can make recommendations to the borough council, which may, if needed, call on outside experts to complete analyses and prepare dossiers in order to ensure proper road safety throughout the borough.