Programs, plans and campaigns
Traffic Committee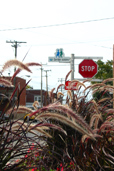 The Traffic Committee's main role is to ensure the improvement of traffic flow as well as safe travels within the Borough.
The Committee meets periodically to analyse the various requests submitted to it by the Administration, by residents or by public and community organizations. The requests may be of various natures: reduction of traffic, speed change in an area, signals, traffic calming measures. The Traffic Committee then forwards its recommendations to Borough Council.
The Traffic Committee is composed of representatives of:
the Direction des travaux publics
the Direction du développement du territoire et des services administratifs
Neighbourhood police station 8
Submit a request
Send your application to the Traffic Committee by mail, email or phone.
Borough Council will send you written notification of its decision.