Accès Montréal office of CDN—NDG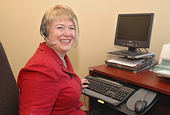 Côte-des-Neiges—Notre-Dame-de-Grâce Accès Montréal office
5160, boulevard Décarie, ground floor
Montréal (Québec) H3X 2H9
Phone: 311 ou 514 872-0311 (de l'extérieur de Montréal)
Metro: Snowdon
Open Monday to Friday, 8:30 a.m. to 5 p.m.

Products and Services
At your local Accès Montréal office you'll find some 140 products and services:
Accès Montréal card application forms
Accident reports
Application forms for grants for building restoration, renovation, conversion or demolition work
Application forms for property tax rebates
Borough council meeting schedule and information
City maps (districts, tourist areas, neighbourhoods, etc.).
Dog tags
Forms for solemn affirmations
Information on city activities, services and programs
Low-income housing application forms
Payment of municipal property taxes
Payment of traffic tickets
Recycling bins (also available at the two borough Eco-quartier offices)
Tax accounts
Tax assessments
You can submit requests, complaints, claims, comments and suggestions
and much more
Accès Montréal Card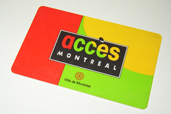 While at the Accès Montréal office, pick up an Accès Montréal card for discounts and benefits from over 90 partners. It's a perfect way to enjoy all kinds of activities! Sports and recreation, films, concerts and shows, excursions and tours, museums, fairs and exhibitions, festivals… there's something for everyone.
N.B. Remember to bring a recent photo of yourself (maximum 5 cm x 6 cm) when you come to the Accès Montréal office to get your card. You can also have your photo taken at the Accès Montréal office, for $3.