Residential wood-burning
Protecting the environment…
Approximately 85,000 households on the Island of Montréal have a wood-burning fireplace or stove. When used in cold weather, these appliances release invisible fine particles into the air, seriously affecting the quality of the air we breathe.
… and your health!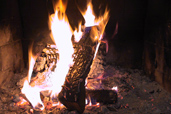 A wood-burning fireplace may seem romantic, cozy and harmless. Truth is, it releases emissions containing more than 100 toxic compounds, including fine particles, carbon monoxide, volatile organic compounds, polycyclic aromatic hydrocarbons, nitrogen oxides and irritants. Some of these substances are carcinogenic, while other fine particles with a diameter smaller than a hair may be inhaled deep into the respiratory system and affect your health.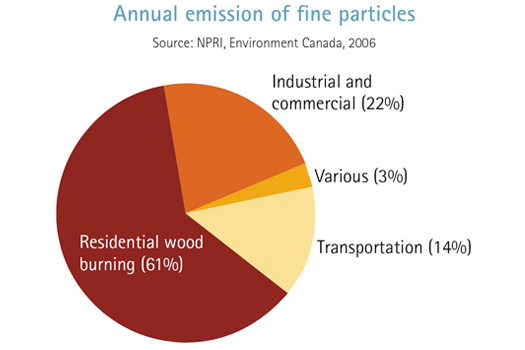 Do you use a wood-burning fireplace or stove in your home?
In Montréal, save exceptions, it is now prohibited to install a fireplace or any solid-fuel-burning equipment inside a building. If you already own one of these appliances, here is how you may reduce the impact of their use on air quality in your neighbourhood:
Use them less often.
Use another type of heating, especially on smog days.
Never burn waste, plastic, painted or treated wood, because they release toxic substances.
Replace your conventional wood-burning fireplace or stove with a gas or pellet appliance.
The air we pollute is also the air we breathe!
To find out about the By-law concerning solid-fuel-burning equipment, please visit:
ville.montreal.qc.ca/chauffageaubois or call 311.