Programs, plans and campaigns
Cycling Plan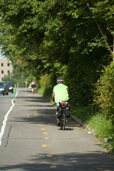 The Côte-des-Neiges— Notre-Dame-de-Grâce borough's first Cycling Plan was presented to the public in 2008. The highlights of this ambitious new plan include 45 km of new bike paths and 2,000 bike parking spots.
The purpose of the borough Cycling Plan is to create a safe biking network, encouraging people to ride their bicycles in the CDN—NDG borough, and making it easier to reach neighbouring boroughs and downtown Montréal by bicycle.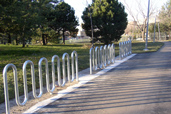 The planning horizon for the Cycling Plan is divided into three phases over seven years. The total estimated cost of the planned bike path network is $2,450,000. The Plan was drawn up by Vélo Québec in collaboration with borough authorities.