CDN-NDG Youth Council (CDN-NDGYC)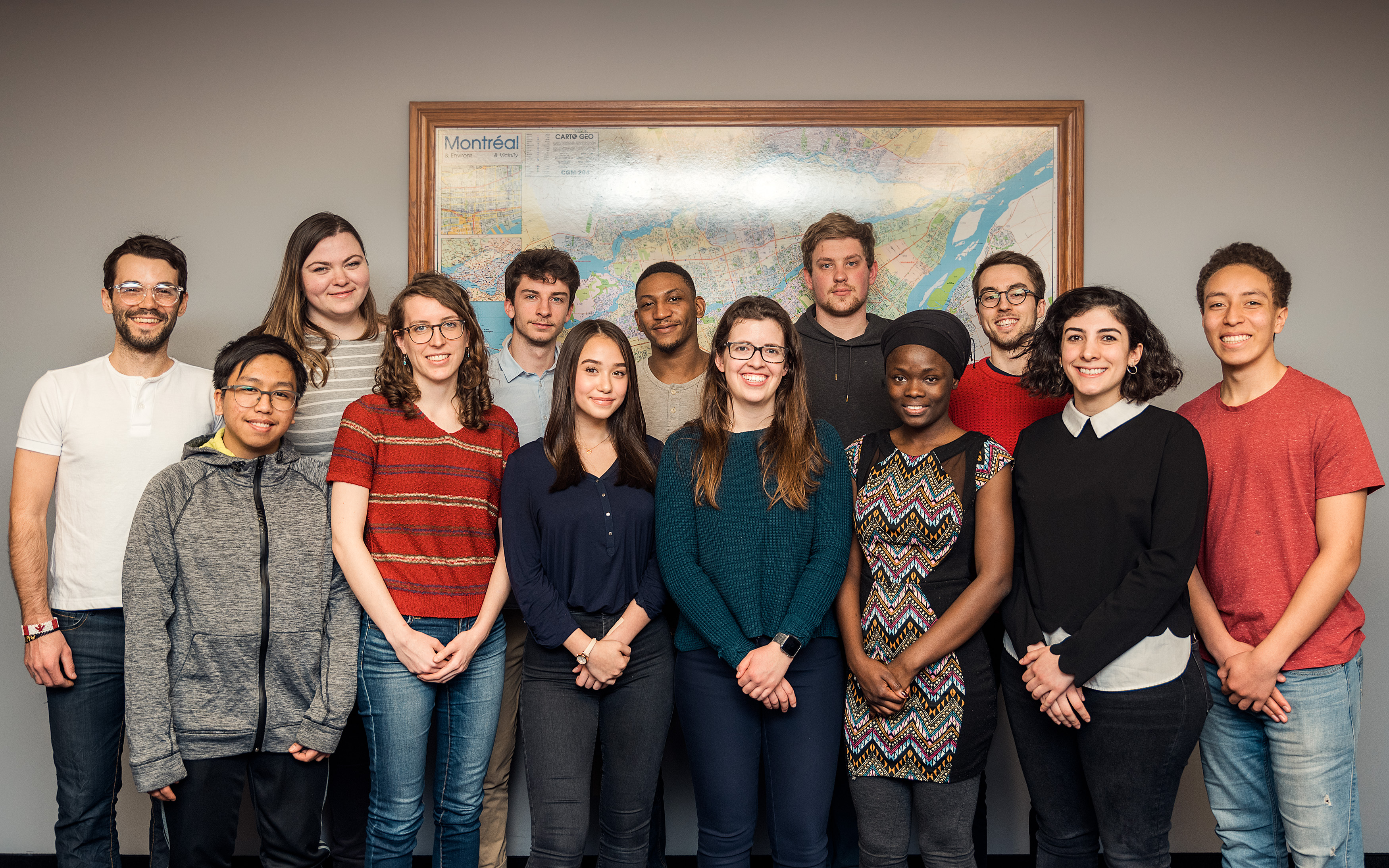 Role
The CDNNDG YC is an advisory body and a place of socialization and civic participation for borough youth aged 15 to 30. Members of the CDNNDG YC are chosen to reflect the cultural, social and geographic diversity of Côte-des-Neiges-Notre-Dame-de-Grâce, as well as gender parity.
Mission
Its mission is to inform the actions of elected officials and the administration and is part of an overall policy of civic participation in community life, which allows youth to have an effective say in decisions made by Côte-des-Neiges-Notre-Dame-de-Grâce borough council. The CDNNDG YC is a non-partisan space to discuss and reflect on issues that matter to youth.

Mandate
Made up of 12 volunteer members, the CDNNDG YC will be given clear mandates by borough council. It will also define its own issues of focus that fall within municipal jurisdiction.
The CDNNDG YC may be consulted on any subject or project of interest to the community in connection with youth. Each year, the CDNNDG YC will produce an activity report summarizing its activities. The report will be shared with all elected officials and will be published on the borough Web site. The CDNNDG YC, with the means at its disposal, may propose that the administration pursue initiatives to inform its work, such as seeking input from a greater number of youth in the borough (surveys, polls, events).
Operation
Following the first recruitment period in the fall of 2018, 12 permanent members and six alternate members were chosen to speak on behalf of youth on the CDNNDG YC and were officially appointed by borough council. The first meeting was held in January 2019. Throughout their term on the council, members will be supported in their work and training will be provided by partner organizations such as the CJM and the Forum Jeunesse de l'île de Montréal.
The dates of the next recruitment period will be announced at a later date.
To find out more: cj.cdn.ndg@gmail.com
Facebook: https://www.facebook.com/CJCDNNDG/
Members
Ghaith Bakri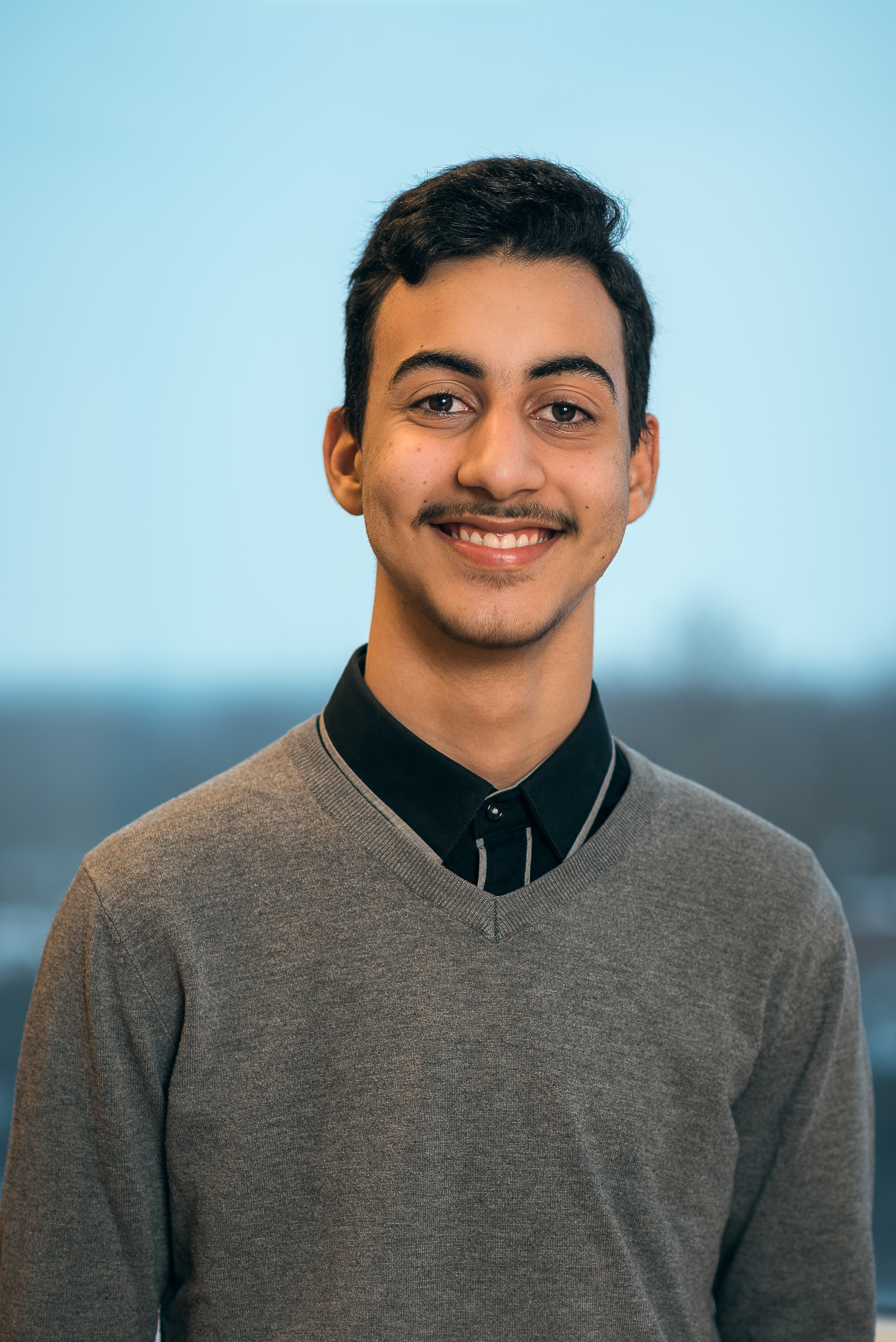 15-year-old Ghaith Bakri attends the École internationale de Montréal. The Tunisian- and Moroccan-Canadian lives in Côte-des-Neiges and has always been fascinated by law and political science. He joined the Côte-des-Neiges–Notre-Dame-de-Grâce youth council because it was a golden opportunity to get involved in a world he finds endlessly fascinating.
Zaynab Bourezza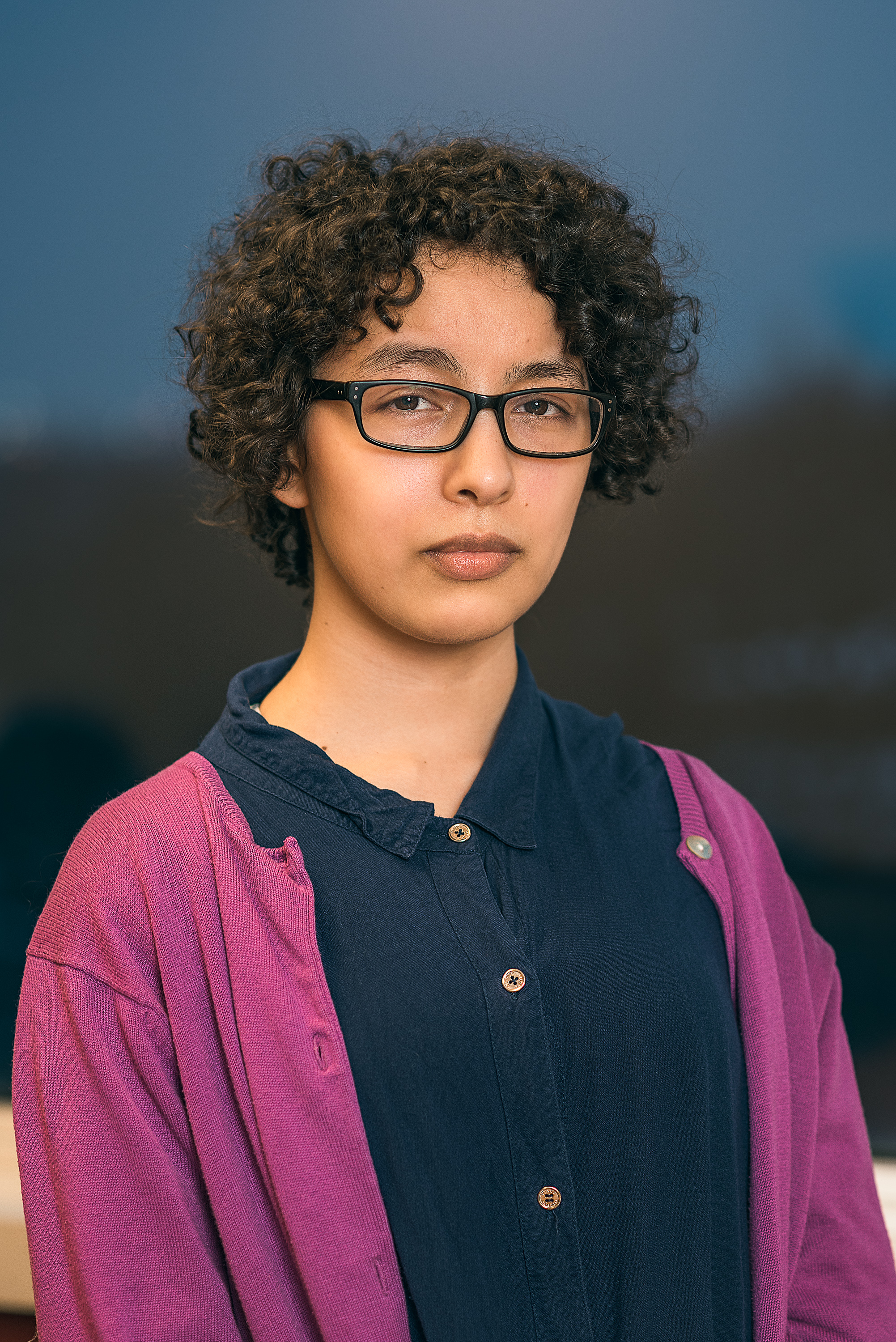 An author, screenwriter and graduate of UdeM's screenwriting and creative writing programs, Zaynab Bourezza was born and raised in Côte-des-Neiges. She hopes to involve the youth of the borough in her artistic projects. She joined the CDN-NDG youth council out of a desire to improve the living conditions of youth in Côte-des-Neiges, particularly by ensuring that they have access to the resources they need to pursue their dreams and better defend their rights.
Robin Brodrick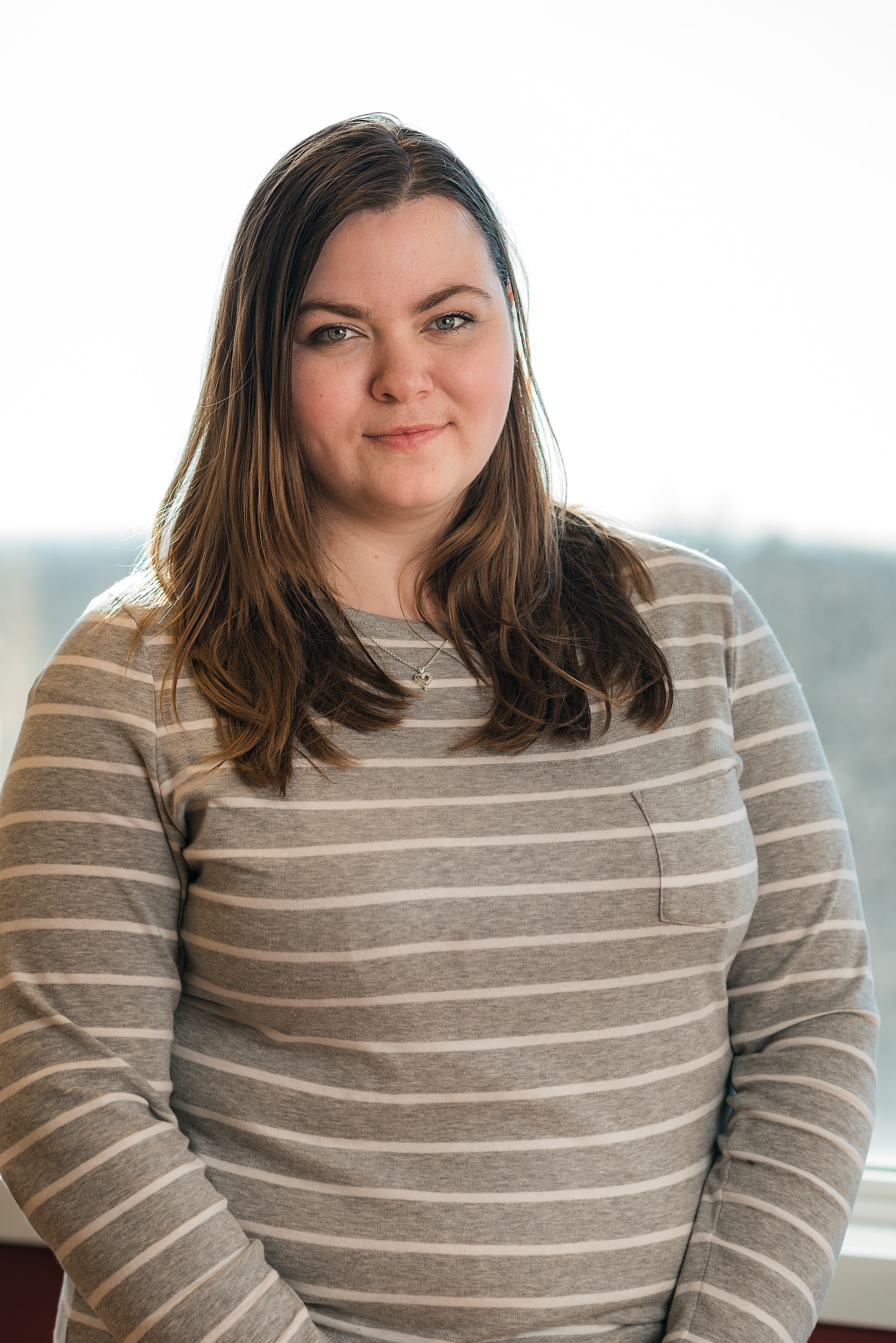 Robin Brodrick completed a bachelor's degree in Leisure Sciences and a bachelor's degree in Irish Studies at Concordia University. Having lived in NDG her entire life, she is very devoted to her neighbourhood. She has volunteered since she was a child and has received multiple awards, including the Lieutenant Governor's Youth Medal and the William K. Joseph Neighbour of the Year Award. She has a particular interest in leisure activities and sports facilities in the borough with the aim of improving community development.
Sarah Chamberland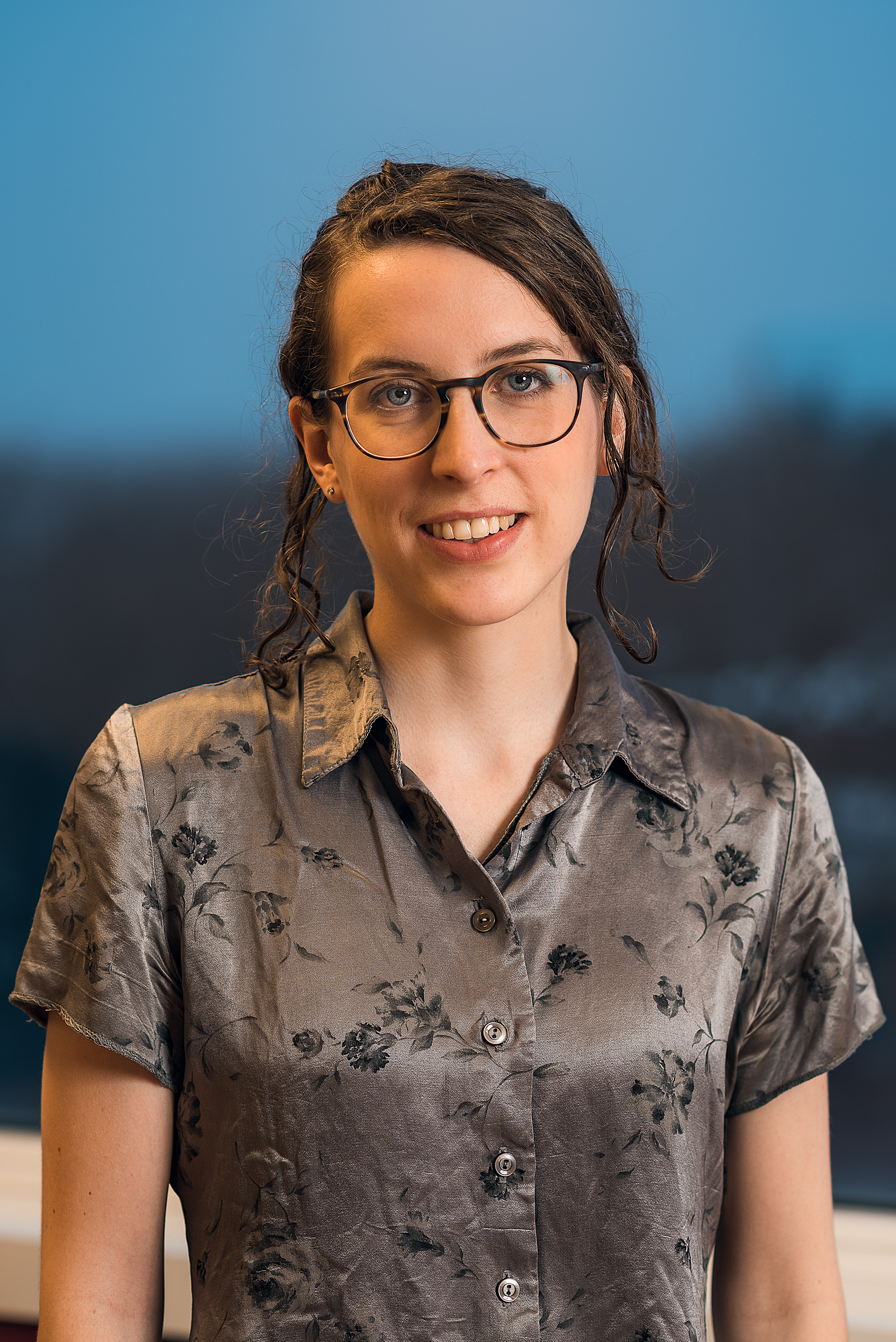 Sarah Chamberland was born in Notre-Dame-de-Grâce and could often be found in the libraries, community centres and sports centres of Côte-des-Neiges growing up. Passionate about environmental issues, she is currently completing a bachelor's degree in Environmental Sciences at McGill University while working in environmental communications on the weekend. She is involved in multiple organizations in CDN-NDG and dreams of highlighting the dynamism, youth and multiculturalism of her neighbourhood while making it greener, more inclusive and more accessible.
Karim Coppry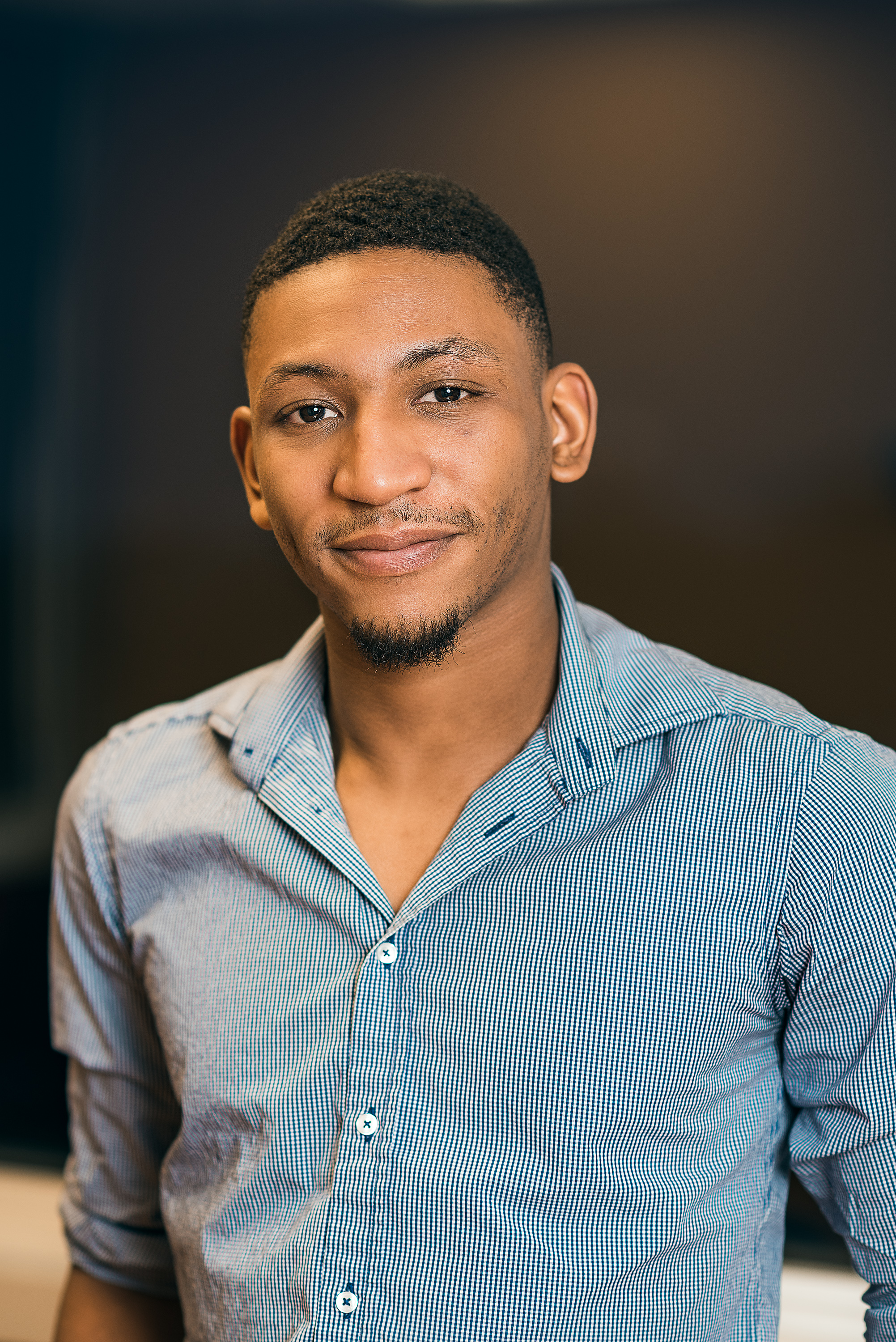 Karim Coppry is the founder of Mont-Réel, a company that supports youth empowerment through its boxing and philosophy program. He has lived in Côte-des-Neiges since he was a young child. He is constantly looking for innovative tools to work with youth and help them develop a sense of belonging to their community, and youth participation and inclusion in community life is very important to him. Karim is passionate about boxing, and social engagement is one of his core values.
Dexter Deveau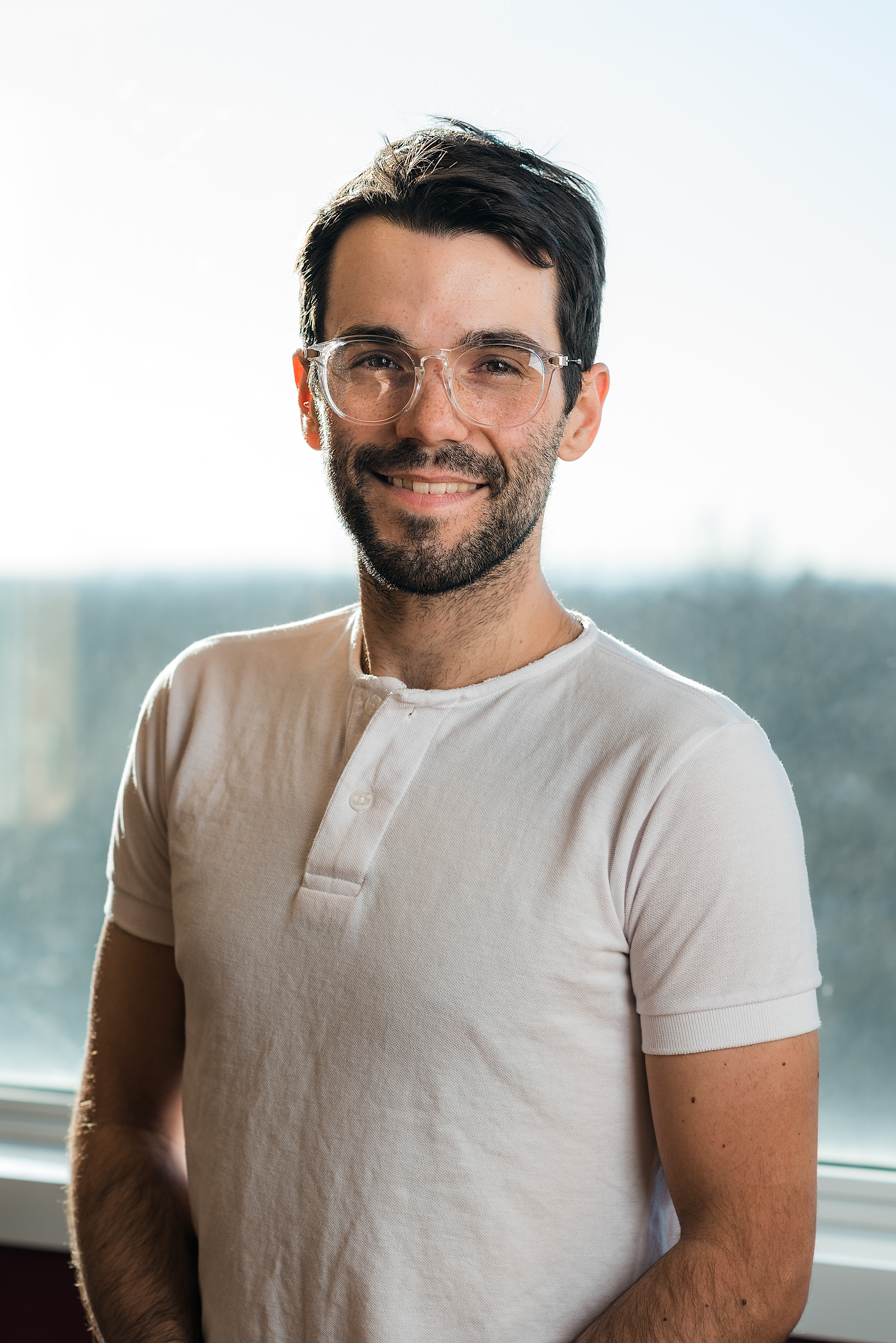 Dexter Deveau is a twenty five year old undergraduate student in political sciences at Concordia University. Having lived and travelled abroad to countries such as Australia, Thailand, Myanmar and China, politics and foreign relations were a natural draw and interest. He was born and raised in the borough of Notre-Dame-de-Grâce, and has been a lifelong volunteer at the NDG YMCA. After the completion of his undergraduate degree, he plans to further his education by pursuing a law degree from McGill University. As a member of the NDG-CDN youth council, Dexter is excited to further and progress life of the next generation.
Elizabeth Doucette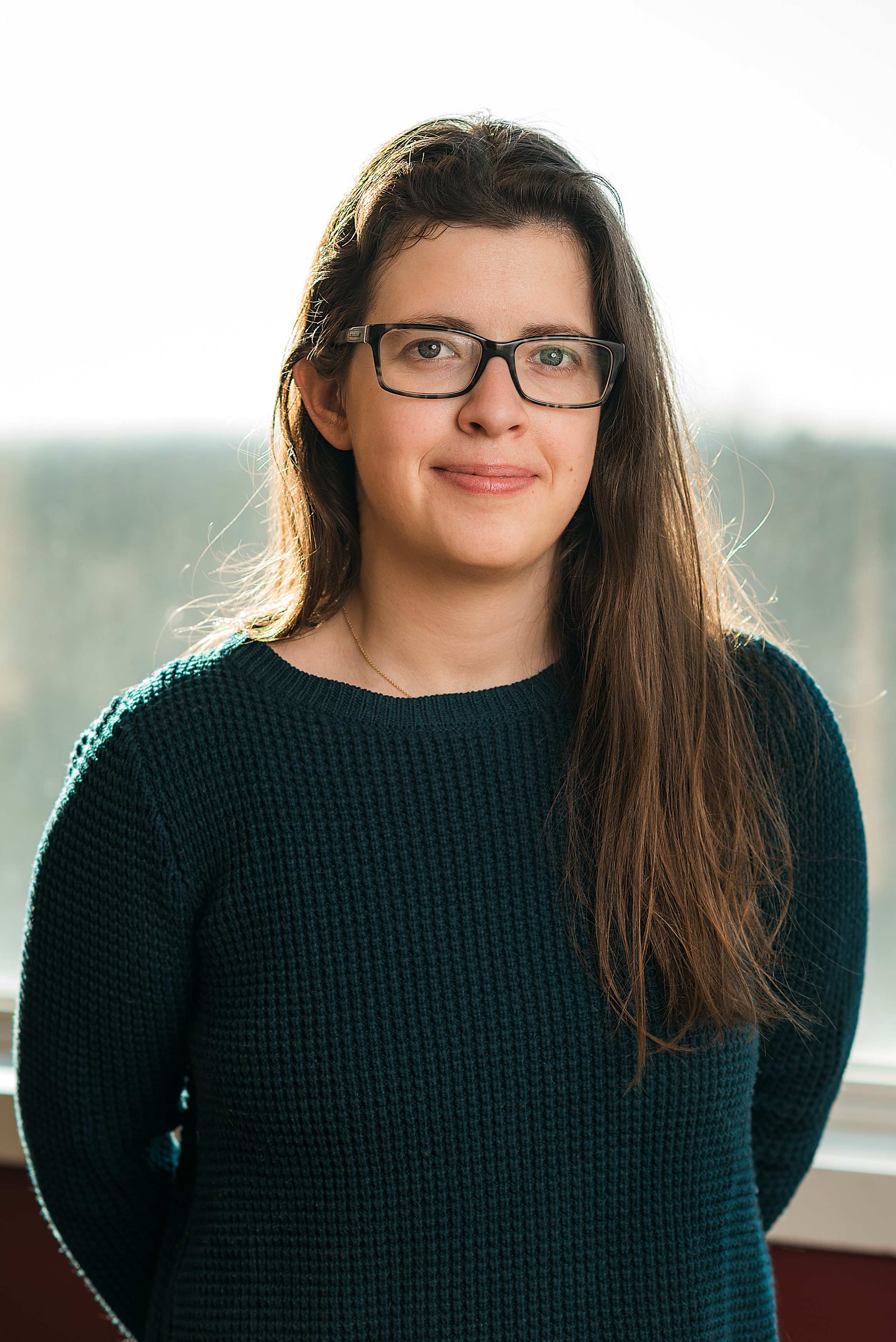 Elizabeth Doucette lives in CDN-NDG and works for a local small business. Originally from Vancouver, Elizabeth moved to Montréal just over four years ago. Before moving to Montréal, she studied International Relations at the University of Edinburgh in Scotland. She has been involved in social responsibility projects since she was young and is still actively involved in various groups as a volunteer. As a member of the CDN-NDG youth council, Elizabeth is excited to work with the youth of CDN-NDG to improve life in the borough.
Dina Husseini (Presidente)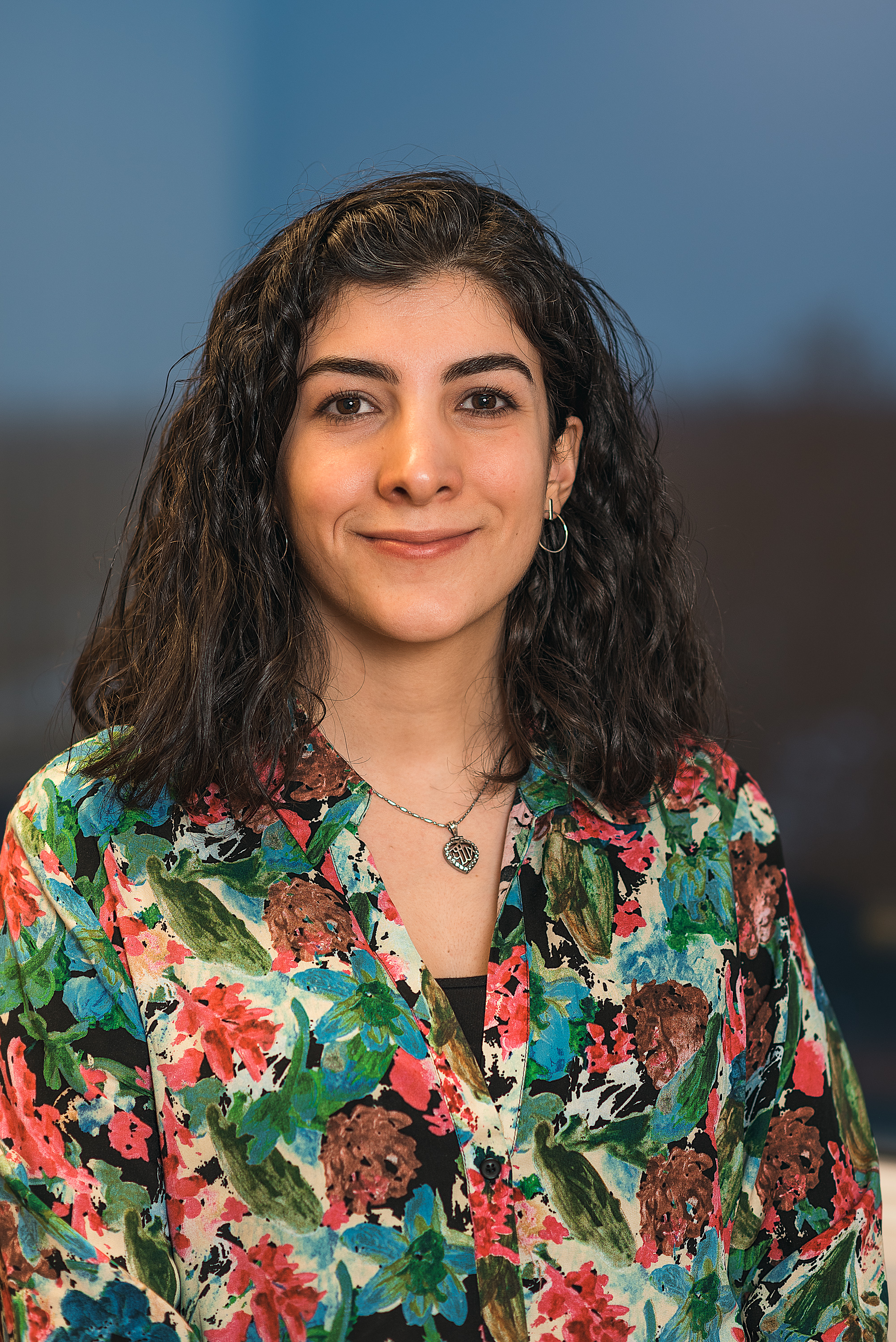 Dina Husseini has a master's degree in Political Science and is interested in the inclusion and civic engagement of women, youth and ethnocultural minorities. These factors led her to become involved in various youth bodies such as the Jeune Conseil de Montréal and Inclusion Jeunesse in order to develop activities "for and by" youth. When these commitments aren't keeping her busy, the young woman enjoys telling stories through her illustration project.
Coumba Line Keita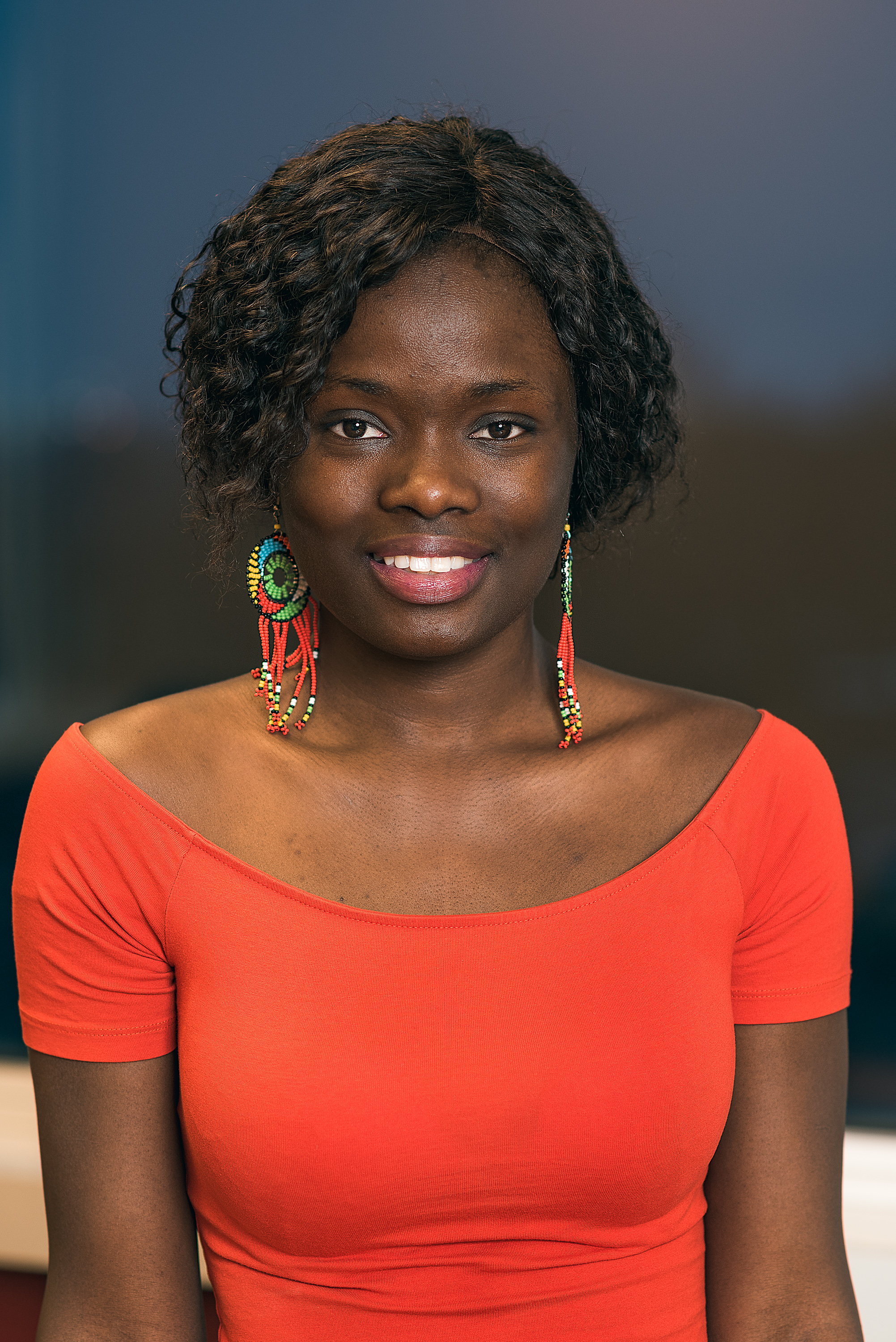 Coumba Line Keita was born and raised in Côte-des-Neiges. She is currently studying communications at the Université du Québec à Montréal. Columba joined the CDN-NDG youth council with the ultimate goal of engaging with real problems that affect youth and issues that have an impact on their daily lives. She hopes that the council will give a voice to the voiceless. Helping others is her guiding principle.
Léonie Larocque
21-year-old Léonie Larocque is an undergraduate student in International Studies at the Université de Montréal. She spawned an interest in politics at an early age. She has lived in Côte-des-Neiges–Notre-Dame-de-Grâce for the past year and a half and hopes to learn more about her neighbourhood as an observer member of the youth council. She has always been involved in her community and believes that the youth council is the perfect opportunity to make the voices of borough youth heard by elected leaders. Through her participation in the CDN-NDG youth council, Léonie hopes that her borough will take concrete steps to protect the environment and involve youth in municipal life.
Anne-Sophie Lê
Anne-Sophie Lê is a first-year medical student at the Université de Montréal. She has a keen interest in social determinants of health and defending marginalized populations. In the future, she aspires to work in public health. In the meantime, she hopes to engage with the citizens of her borough, which has been an inspiring place to live for over six years. She believes that the youth council is a necessary democratic exercise to allow young people to find their voice and play an active role in decision-making.
Edgar Maldo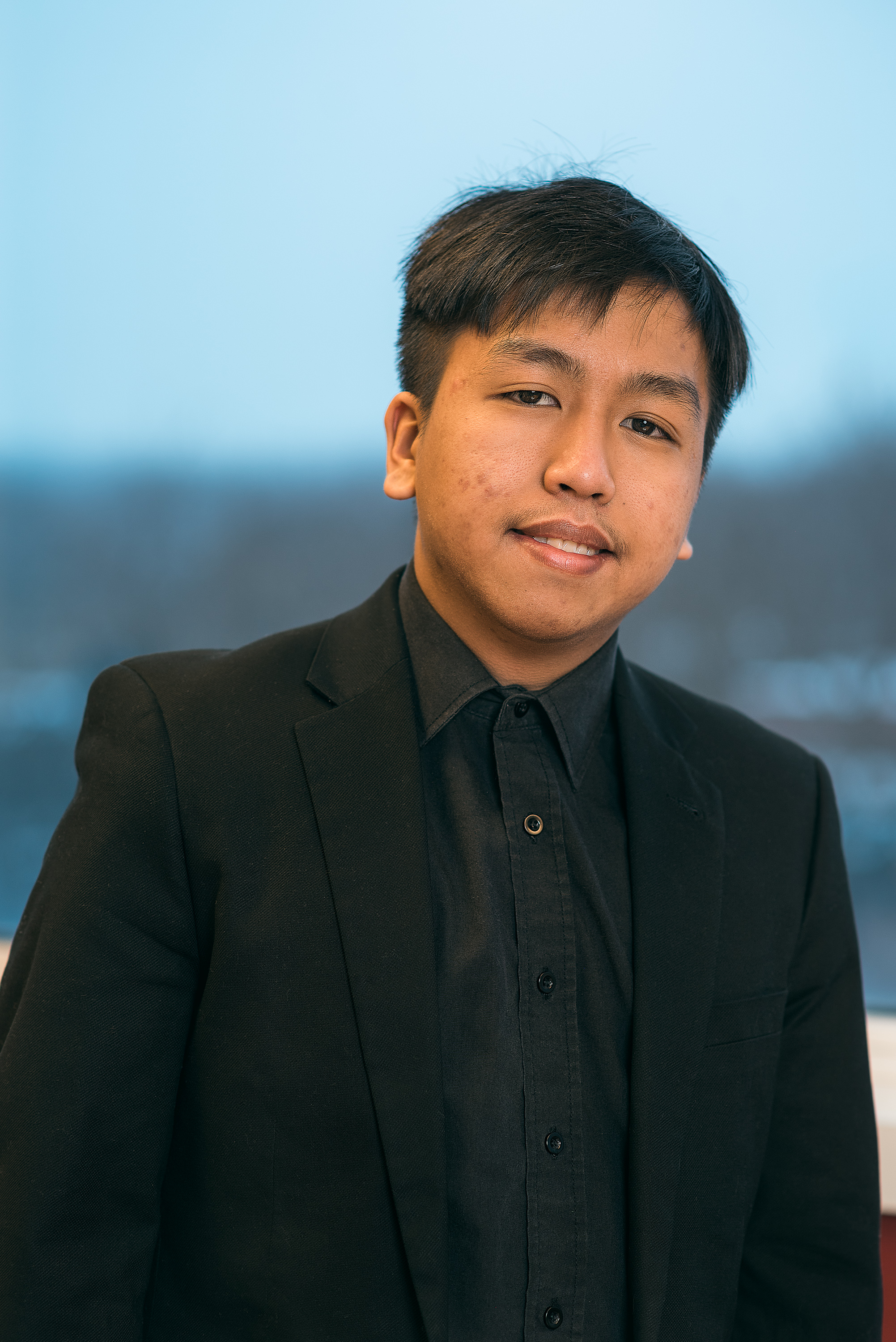 Seventeen-year-old Edgar Maldo is a student at École secondaire La Voie and lives in Côte-des-Neiges. He is currently in his final year of secondary school and hopes to pursue post-secondary education to become a banker. In his spare time, he enjoys doing his part to improve the environment in CDN-NDG, as well as helping people. He is passionate about identifying sustainable projects that can benefit the community and future generations, which is why he is involved in various organizations such as C-Vert, Carrefour Jeunesse and Junior Youth Group. He joined the youth council to play a part in another project that can promote peace and help solve unexpected problems.
Linnea Nguyen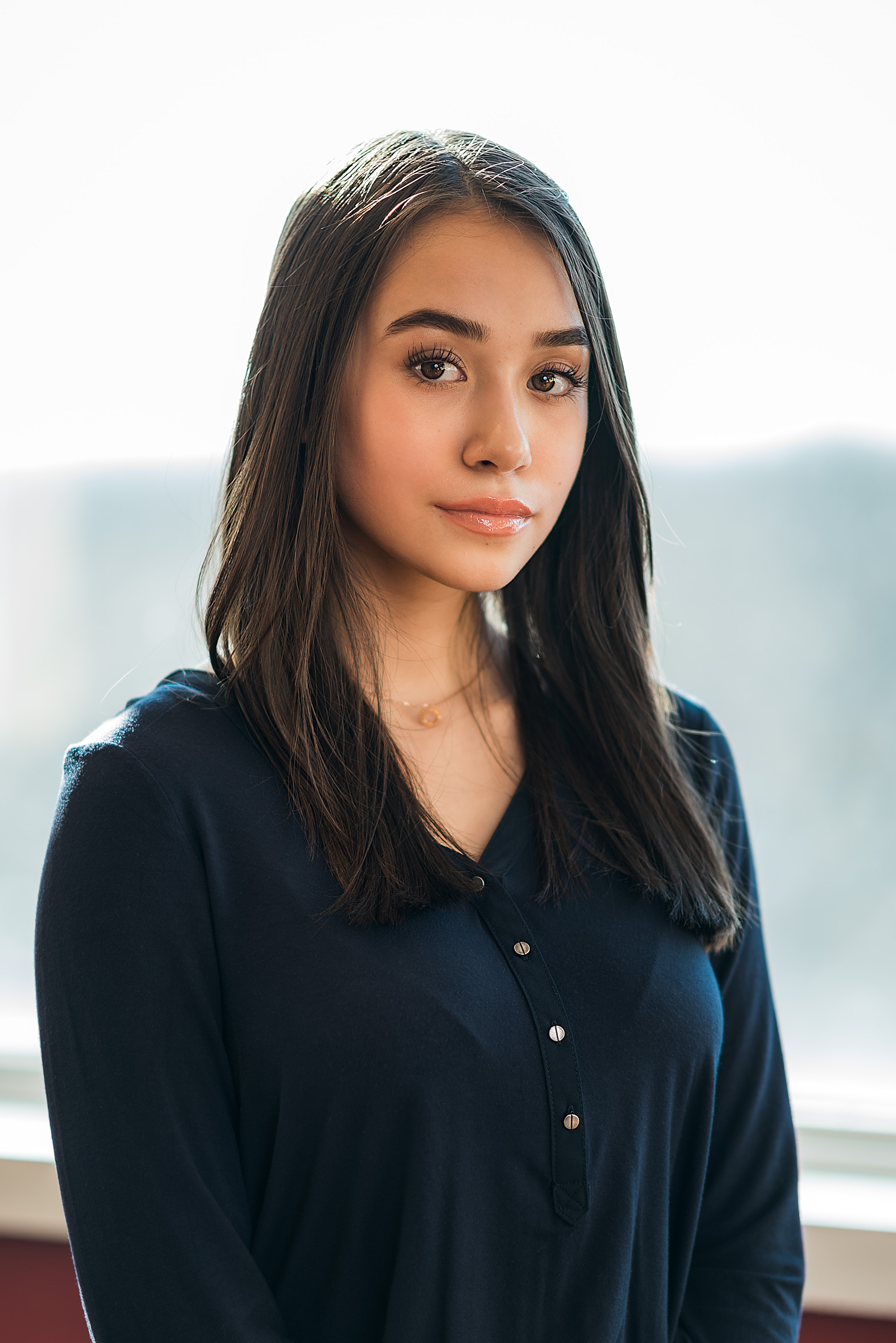 Linnea Nguyen is a student at Villa Maria High School and is determined, motivated and hardworking. Already a community activist and an accomplished speaker, she now hopes to gain more political experience. Linnea is a proud representative of CDN-NDG. Her role in the committee allows her to represent the youth of the borough and fight stereotypes among young people of her generation.
Gianni Santana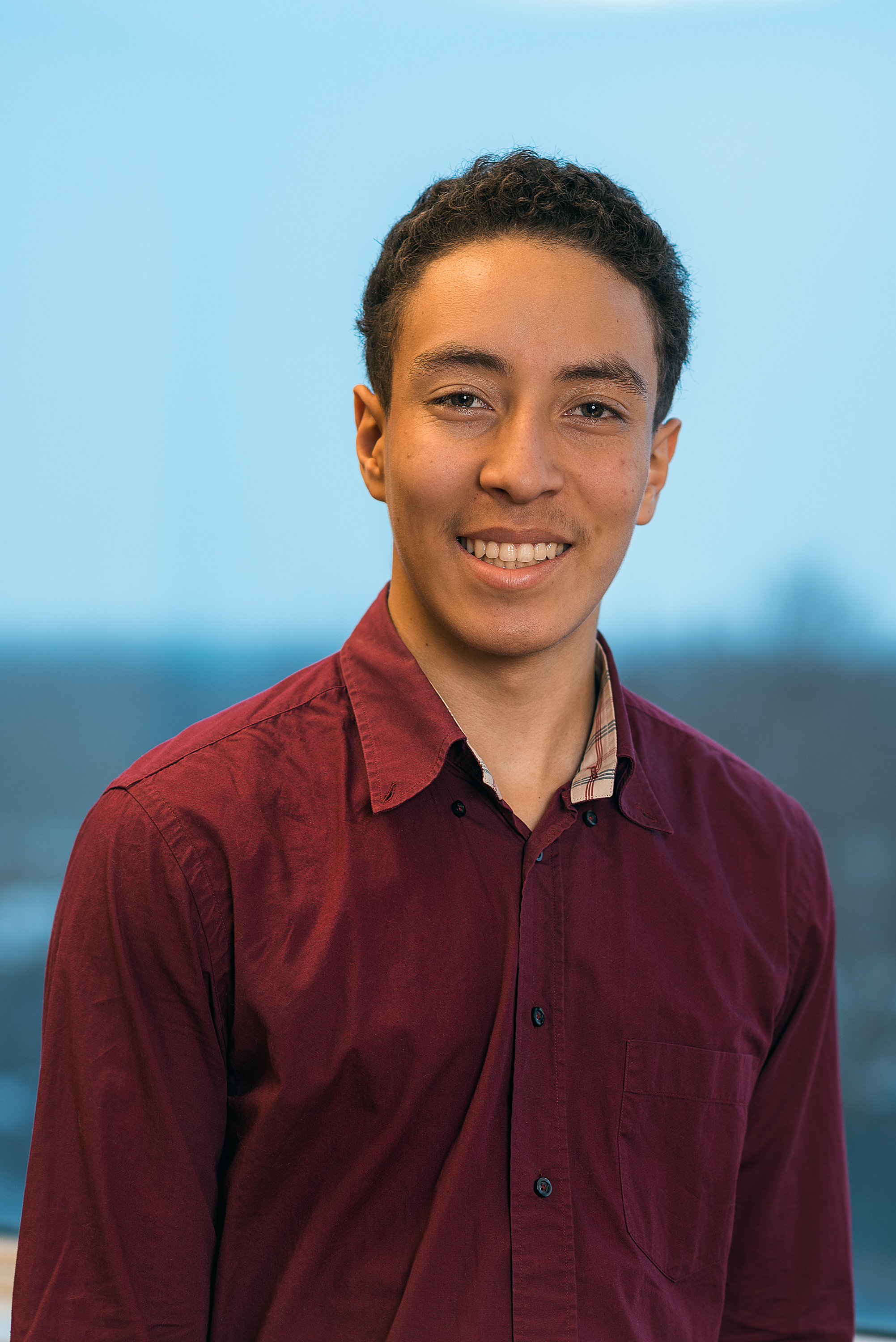 Gianni Santana moved to the borough four years ago and attends École Secondaire St-Luc. Like many Montrealers, he travels by bike for half the year. He is convinced that volunteering is a force for change and is involved in the CDN-NDG C-Vert project. With the help of the CDN-NDG youth council, he hopes to unite and mobilize the borough to fight social injustice and climate change.
Marcel Solocha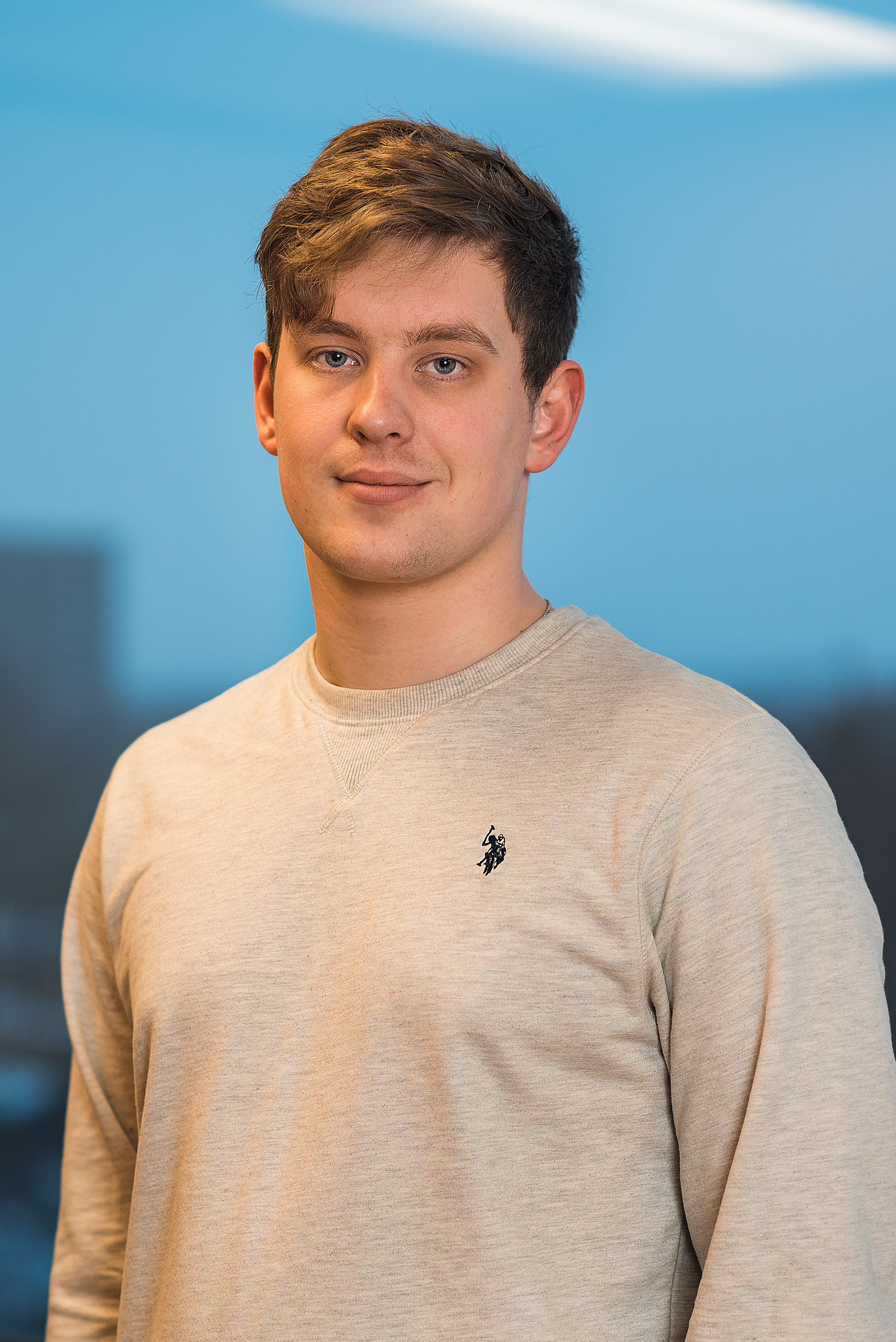 Marcel Solocha is currently completing a bachelor's degree in Sociology at the Université de Montréal and is also a project manager for a non-profit organization in CDN. He decided to join the Côte-des-Neiges–Notre-Dame-de-Grâce youth council to become socially engaged in the neighbourhood where he lives, studies and works. Participating in the council will allow him to combine theory and practice while interacting with people from various professional, academic and social backgrounds. It is an excellent opportunity for him to learn about, study and interact with various institutions in the neighbourhood.
Quentin Tabourin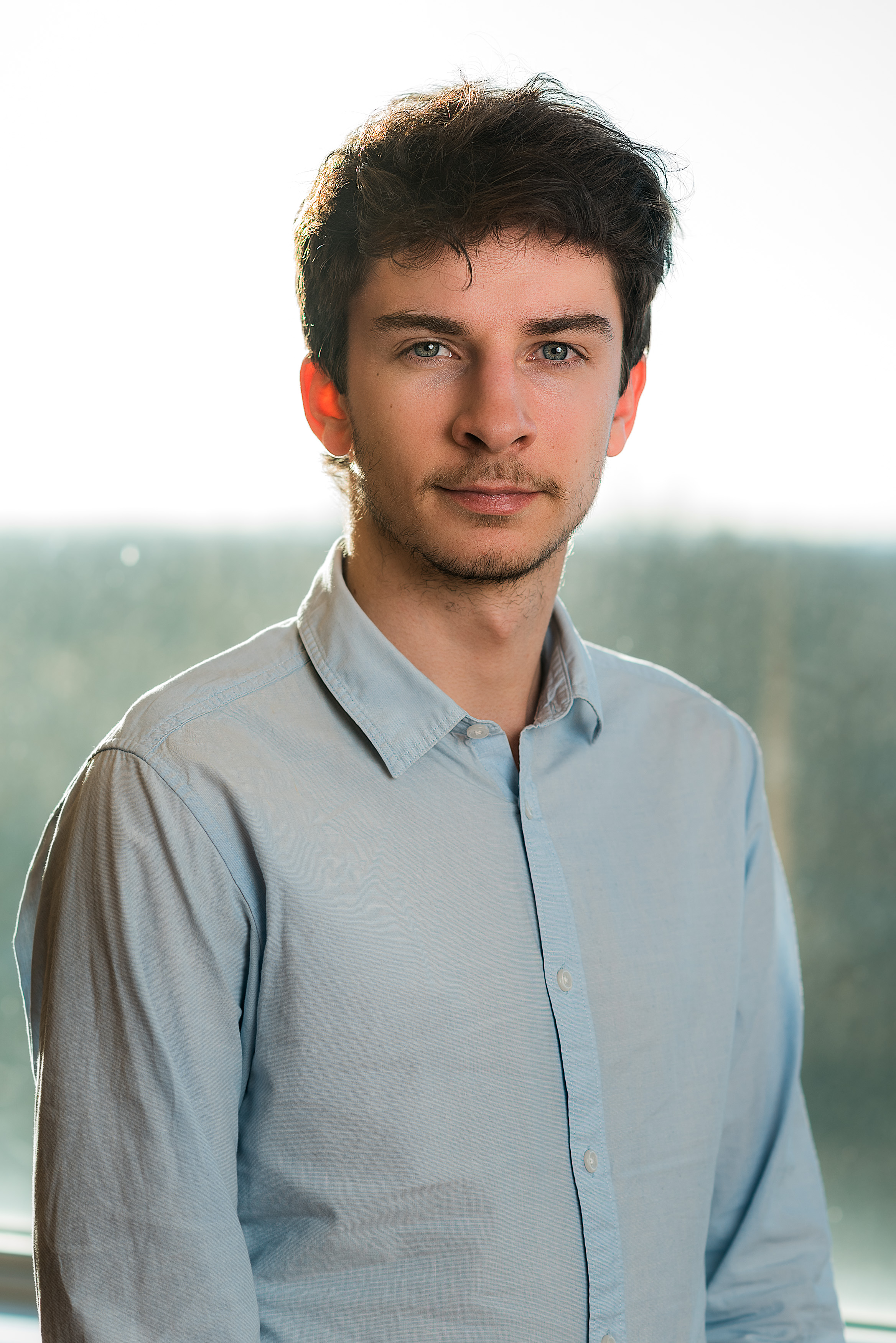 A native of Notre-Dame-de-Grâce, Quentin Tabourin grew up in the borough's many parks, on its soccer team (as a player and a referee) and in its multicultural cafés. As a dual French-Canadian citizen who has participated in an exchange program in Spain, his multiculturalism has made him open-minded and tolerant toward diversity and difference. He is currently studying Aeronautical Engineering at Polytechnique Montréal and believes in the importance of sharing knowledge through scientific workshops in Québec elementary and secondary schools. Through the youth council, he intends to focus on issues of sustainable transport development, the importance of secondary education and youth sports development.
Benoît Vuignier (Vice-Président)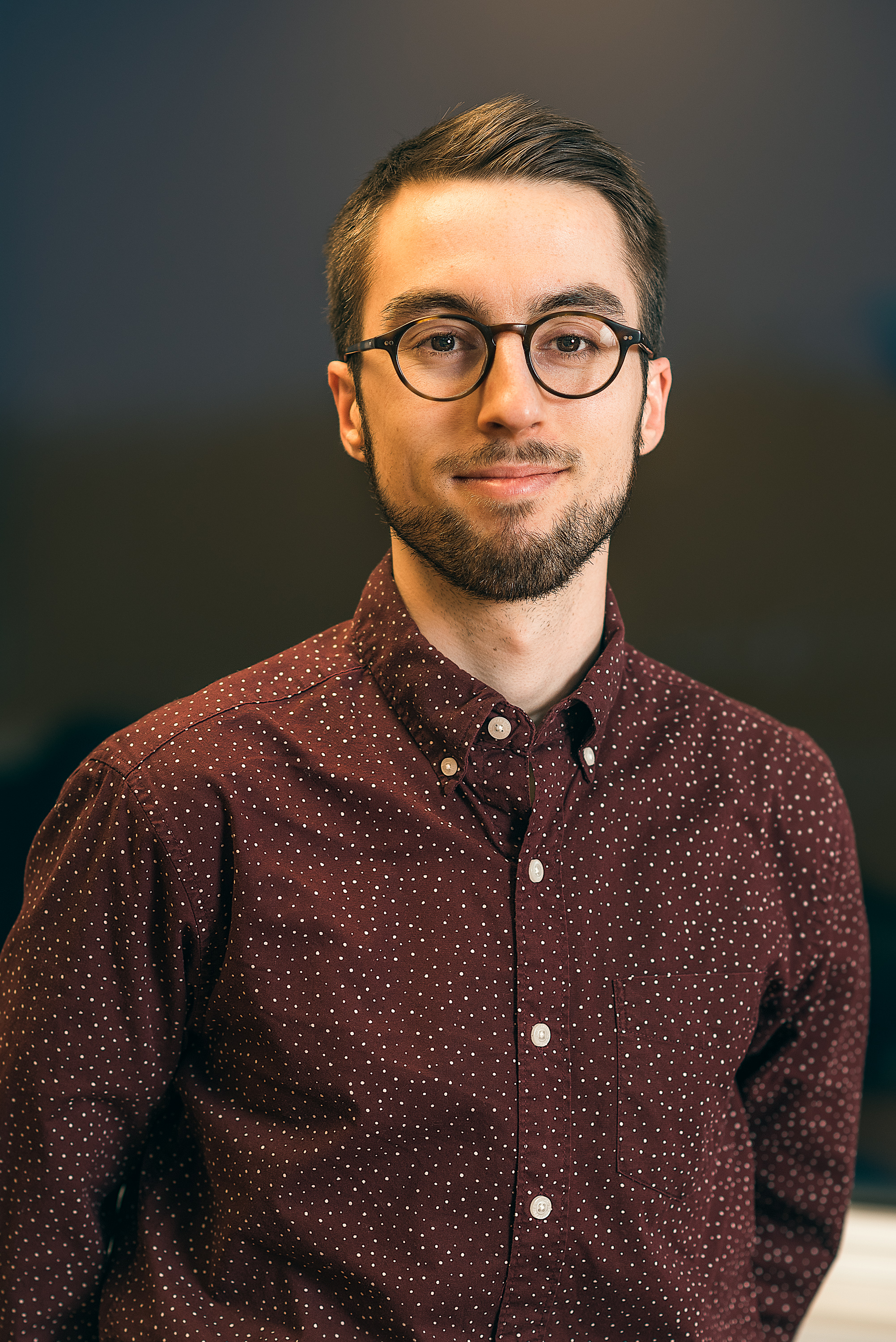 Benoît Vuignier has lived in Loyola district for 23 years has always been involved in sports in NDG, whether by supporting various activities at Recycle Cycle (a bike shop that promotes recycling) or establishing a multi-sport league that uses social media and informal networks to encourage youth participation in sports. Benoît currently works in media, project management and entrepreneurship and is more eager than ever to mobilize borough youth. He also hopes to inspire them to follow their passions and work together to achieve their goals, pursue their dreams and take a creative approach to various community issues in the borough.
dcslds-cdn-ndg@ville.montreal.qc.ca
For further information, please call 514-872-6011.