Customer service of the municipal court
The municipal court is now more accessible with services available at the main courthouse's two service counters, four points of service and borough offices. In total, court-related services are offered at nearly 40 counters throughout the city.
You can also pay traffic and parking tickets online. Certain conditions apply.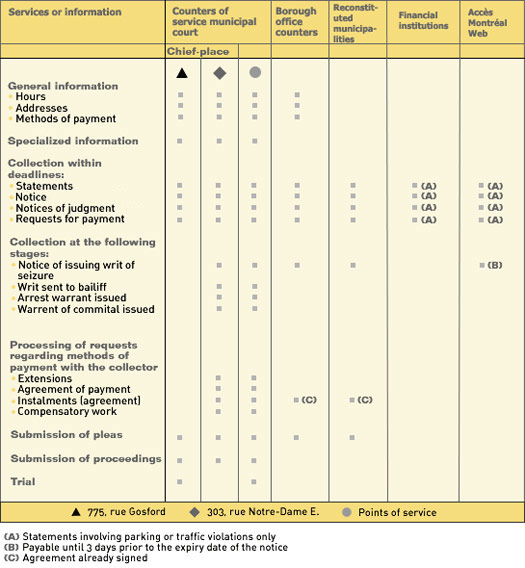 Customer service information
Telephone: 514-872-2964
Fax: 514-872-8271
E-mail: cour-municipale@ville.montreal.qc.ca
Correspondance et plaidoyers
Municipal court
P.O. Box 11046
Downtown Station
Montréal, QC H3C 4Y2
Payment within deadlines
Cour municipale de la Ville de Montréal
C.P. 11045
Downtown Station
Montréal, QC H3C 4Y1