Montréal WiFi
Free, wireless Internet access
Connect directly, right now, with MTLWiFi
Montréal is expanding its public WiFi network! New access zones in Montréal, including existing access zones that have been integrated, represent a total of 825 access stations for public WiFi service. Montréal has one of the widest free public urban WiFi networks in the world.
Interactive map of all MTLWiFi points of access
MTL WiFi downtown coverage map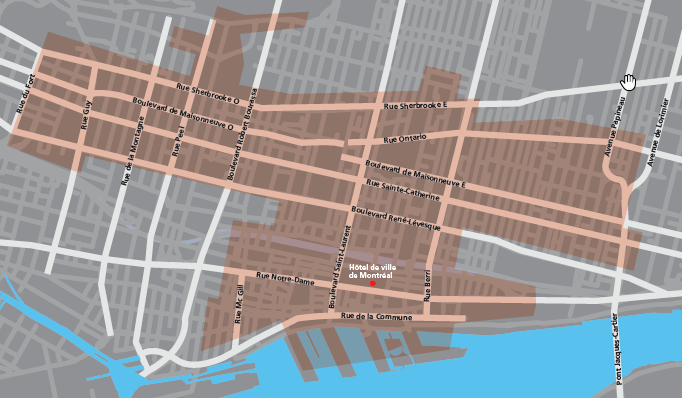 Terms of service
WiFi access is free of charge and there is no guarantee of the quality of service.