Montréal, hockey city: From back lane to legend
February 18 - March 14, 2015
Hall of honour, Montréal city hall
Free activity
In the wake of the 140th anniversary of the first organized and documented hockey match, the exhibition highlights how important this winter sport has become for generations of Montrealers. Through 100 photos from the city archives and McCord Museum, along with a video and mementos from the Canadiens and other Montréal teams, the exhibition features the highlights of both amateur and professional hockey, from back lanes to the Bell Centre, along with hockey's biggest legends.
For the occasion, a special Blue-White-Red light show will take place at city hall on February 17 and 28.
At a glance:
Victoria skating rink and the Winter Carnival: The beginning of modern hockey
Forum de Montréal: A professional sport, popular heroes
New Forum and Bell Centre: Cosmopolitan and international
Hall of Fame: Hockey mementos and fun facts dedicated to Montrealers
Visits and schedule
Monday to Friday, 8:30 a.m. to 5 p.m.
Saturdays from noon to 4 p.m.
Free activity; reservations not required
In French
As well, as part of this exhibition, special guided tours about hockey and the history of city hall will be offered on the following dates:
| Date | Time |
| --- | --- |
| Saturday, February 21 | 1-2 p.m. and 3-4 p.m. |
| Saturday, February 28 | 1-2 p.m. and 3-4 p.m. |
| Saturday, March 7 | 1-2 p.m. and 3-4 p.m |
| Saturday, March 14 | 1-2 p.m. and 3-4 p.m. |
All-Nighter at Montréal city hall
Saturday, February 28, 2015
8 p.m. to 1 a.m.
Free indoor and outdoor activities
Through March 14, hockey takes centre stage at city hall, and for the All-Nighter, the city will offer a number of different outdoor activities in addition to the Montréal, Hockey City exhibition in the hall of honour. Street hockey lovers can take part in a friendly match. Hot drinks will be served to spectators and equipment will be available on the premises.
Credits and partners
This exhibition was made possible, at the request of Mayor Denis Coderre and City Council Chair Frantz Benjamin, by the Bureau de la présidence du conseil, in collaboration with the Section de la gestion des Archives du Service du greffe, the Centre d'histoire de Montréal, the Service des communications and the Service de la diversité culturelle et des sports de la Ville de Montréal.
Eveline Martin-Archambault: commissioner - Centre d'histoire de Montréal
Mathieu Renaud : designer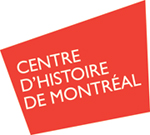 Partners
Hockey Québec
Ligue de hockey junior majeur du Québec
Les Stars
Défi sportif AlterGO
Collectors
Benoît St-Amand
Céline Widmer - McCord Museum
Danielle Sauvageau - Montréal 2017 World Police and Fire Games
Défi sportif AlterGO
Les Stars
Marc Juteau - Classic Auctions Inc.
Martin Renaud
Philip Moogk
Robert Noël
Roger Dubois - Canimex
Address
City hall
275, rue Notre-Dame Est
Montréal QC H2Y 1C6
Métro : Champ-de-Mars
Paid parking: Chaussegros-de-Léry building, 303 Rue Notre-Dame Est
Wheelchair ramp : Place Vauquelin and Rue Gosford