Economic Profile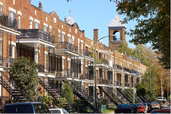 Investing in Verdun means opting in favour of a dynamic community that's proud of its past and firmly focused on its future. The borough is located in the southwest portion of the island of Montréal. Bordered in the north by the Lachine Canal and in the south by the St. Lawrence River, Verdun is easily accessible via autoroutes 10, 15 and 20.Un territoire entouré d'eau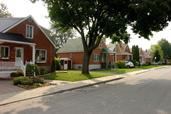 The borough is made up of three neighbourhoods:
Wellington–de l'Église
Desmarchais–Crawford
île-des-Soeurs
Economic vitality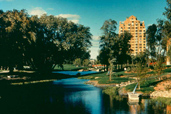 The borough's growing economic vitality may be attributed to the presence of highly active networking organizations. Employment in the borough is strongly concentrated in the service sector. This vitality extends to the Nun's Island neighbourhood, which has strong potential for high-end office spaces. Commercial activities are present across the entire borough.